💌 letter #7: no-code apps, #remotenewbie, it's October!
Sunday's newsletter is here. Crazy it's already October, right?
You'll start noticing hiring for roles start to slow down in preparation for the holidays. If you're currently job hunting, don't get discouraged as things should pick back up in Q1.
---
Don't Crush It Alone (The Podcast)
#1 Hacking social media to help grow your audience with Masha a.k.a The Coding Blonde. Masha is an entrepreneur and the founder of Coding Blonde, a brand that empowers women to break into tech.
#2 How to close that deal with your next client or investor with Jaap Vergote. Jaap is the Executive Sales Manager at ViaBill and the founder previous co-founder of CAMPO.
#RemoteNewbie has landed.
Coaching, resources, tutorials, & community helping you learn remote work best practices. I would love your thoughts, feedback, or questions!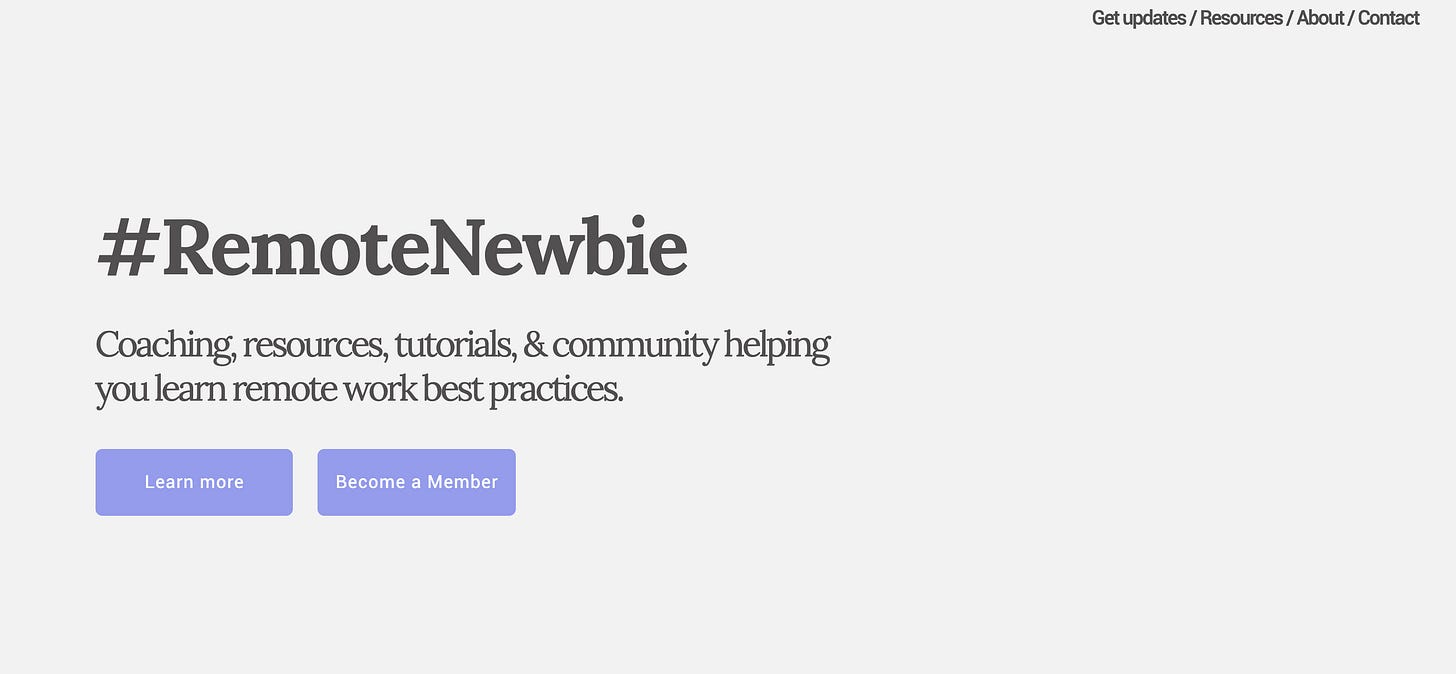 Land yourself a job
Building with no-code
I've been creating with no-code for more than 6 months now and have learned a ton! Thanks to Ben Tossell and Makerpad. I've also met new makers and beta tested no-code apps. It's an amazing movement and excited to see where it goes.
I recently launched, RoadmapClub. RoadmapClub is a list of product and software roadmaps that you can use for inspiration while you build your 2020 roadmap. Check it out!
Built with: Notion, Airtable, and Buttondown Email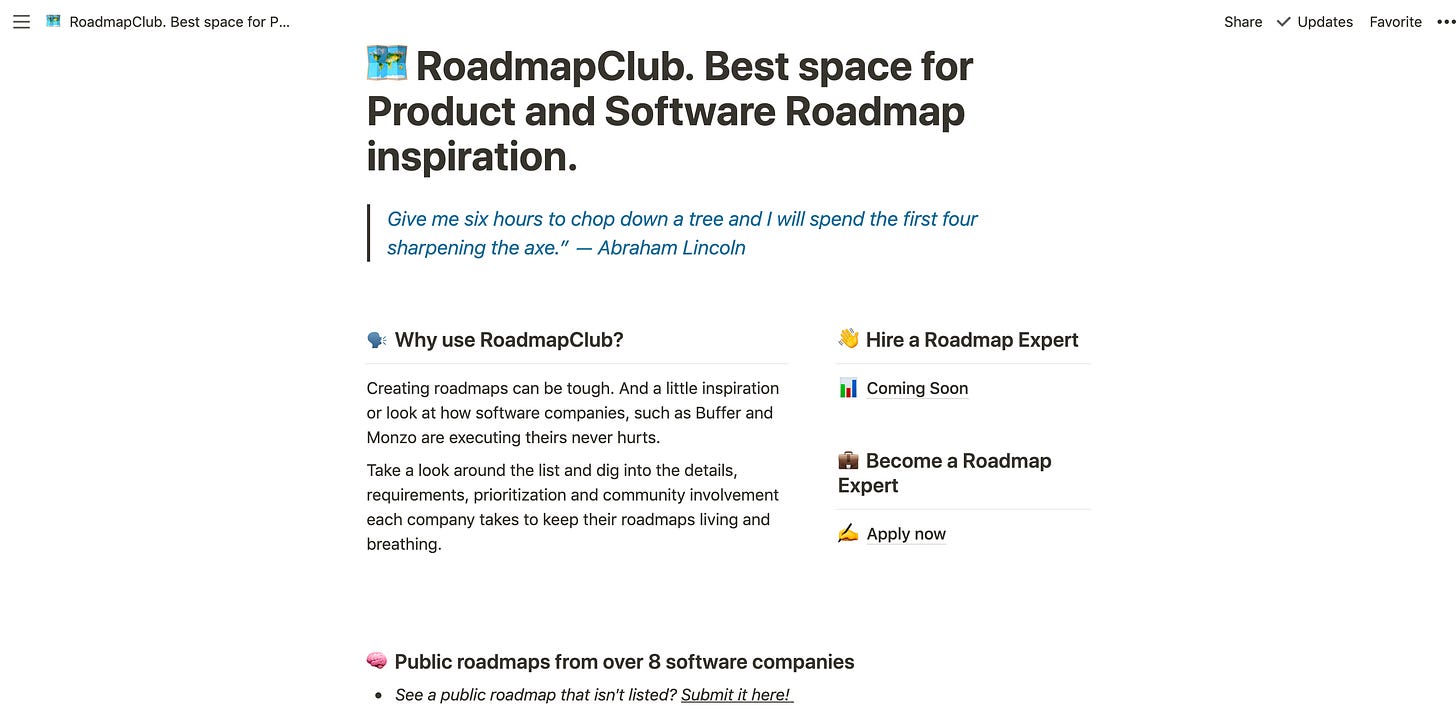 ---
If you've read this far (thank you), make sure to subscribe to the weekly letters to stay notified.
Follow me on Twitter or follow my website to learn more about remote work, entrepreneurship, tech, psychology, and coding. You can also find me here helping individuals and teams get better at remote work.
Irma.